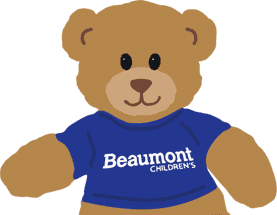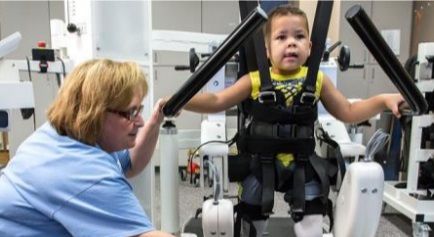 "The most heartbreaking part of therapy is to look at the face of a child who needs it and say goodbye, then look up and see the resignation and sadness in the eyes of the parents who have run out of options to provide care for their child. The Catalyst Club scholarship simply puts hope in the hearts of children and parents."
The Catalyst Club's generosity enriches the lives of children at Beaumont's Macomb Pediatric Rehabilitation Center who otherwise might not receive the specialized treatments and therapies they need. The Catalyst Club Scholarship helps provide physical therapy, occupational therapy, and speech therapy services for many uninsured or underinsured families.
Children treated at the Macomb Pediatric Rehabilitation Center include those coping with development impairments, autism spectrum disorder, muscular and neuromuscular conditions, feeding and sensory problems, and even side effects from treatments such as chemotherapy. Beaumont works diligently to make care affordable for all patients, but families can still experience financial challenges paying for treatment. While crucial to the health and well-being of a great many children, the services provided at the center are not always covered by medical insurance. In some cases, the amount of coverage is limited, making it difficult for children to receive the broad range of care they need.
Here are just a few stories from the many children helped by the Catalyst Club: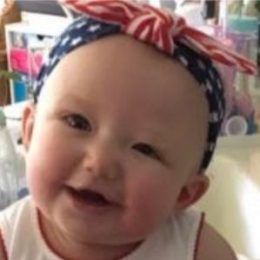 McKenzie
McKenzie was born with torticollis, a condition in which neck muscles contract, causing her head to twist to one side. When insurance no longer covered her physical therapy, her mom applied for a Macomb Pediatric Rehabilitation scholarship. Now 15 months old, McKenzie can crawl on her hands and knees correctly, walk with help, hold on to furniture to retrieve toys, and turn her head to look in all directions.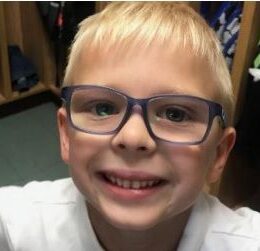 Griffin
At 6 weeks old, Griffin needed double hernia surgery. At the age of 5, he was diagnosed with ADHD and fine motor delay. He struggled with visual motor skills, fastening zippers, tying his shoes, writing, and had some behavioral issues. The therapy Griffin received helped him achieve his goals. Scholarships allowed Griffin to continue therapy after his family's insurance ran out. The now 6-year-old Griffin has improved his visual motor skills and has far fewer frustrated outbursts.
Alaina
Alaina was born about two months early, and has a complex medical history including seizures. She required a 2-month stay in the Neonatal Intensive Care Unit immediately following her birth. Her lungs were not fully developed, she had a poor appetite, and an aversion to touch from anyone but her mother. When her family's insurance ran out, a scholarship allowed her to continue her sessions. Now 3 ½ years old, Alaina eats lots of new foods, doesn't run away from hugs, and is a much happier carefree girl.