North Star Reach is a 501(c) 3 non-profit organization located on 105 acres in Pinckney, Michigan. As a Full Member Camp of SeriousFun Children's Network founded by Paul Newman, North Star Reach serves children with chronic and life-threatening health challenges across the Great Lakes Region, free of charge. North Star Reach operates year round and includes a health center, dining hall, cabins to house campers and staff, arts and crafts center, two swimming pools, nature trails, athletic court, sports field, an accessible tree house, archery range, amphitheater and waterfront docks, all designed to fit in a rustic camp environment. Camp can accommodate approximately 1,500 children and family members annually.
We made a commitment of $400,000 for their cause.
We are extraordinarily grateful to the Catalyst Club for supporting our mission and dedicating funds to build our Welcome Center. The building greets every camper, family member, volunteer, donor and visitor to North Star Reach and serves as our program team's Mission Control. This is the place where camp leaders huddle, plan and create intentional programing for kids with serious health challenges. Programming that ignites sparks of positive change in the lives of hundreds of children and family members every year. We can't thank you enough for your unwavering—and catalyzing—commitment to our mission.Doug Armstrong, Founder & CEO, North Star Reach

Physician Testimonial: Giving Kids with Serious Illness a Chance to Just Be a Kid
"It's hard to put into words how meaningful it is to see kids like Braedon, who have come back from being really sick, surrounded by their friends at camp and having fun just being kids,"
says Dr. Jacob Bilhartz, Braedon's liver transplant doctor (Braedon is picture in the center below).
"At the hospital, we focus on fixing the body. But it's at camp where kids can get back to feeling normal."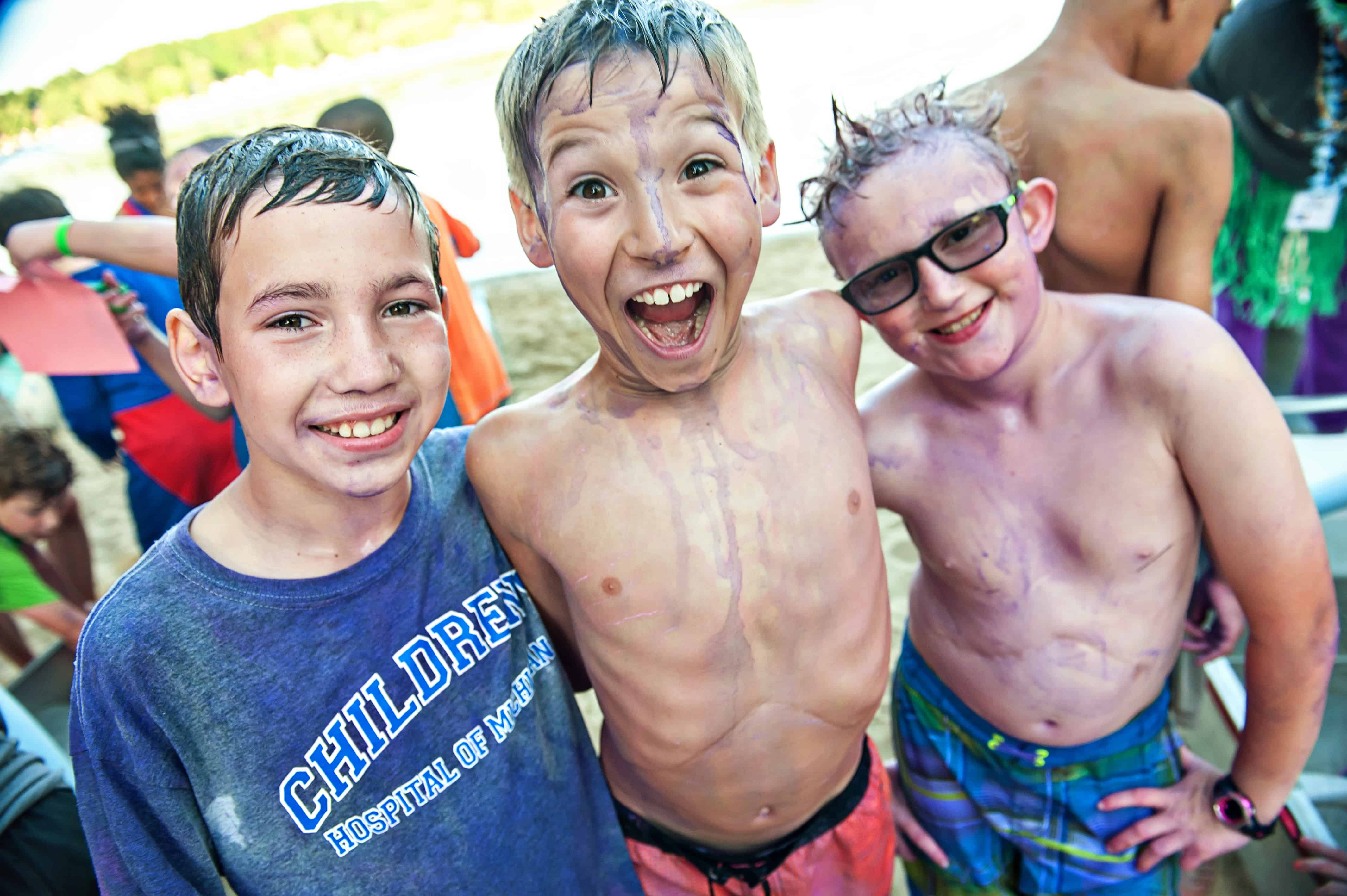 Camper Testimonial: My Friends Here Are Like Family
Sometimes I ask myself if the friends I have at camp are more special than the ones at home. In my opinion, yes. The reason why is because we only have one week, and in that one week we accomplish more with these friends than we did with our friends we see every day. My friends here are like family. And my friends accept me for who I am.
-Zyad, who has attended camp since he was 7. He is pictured below during last summer's Solstice Camp (for teens 16-17).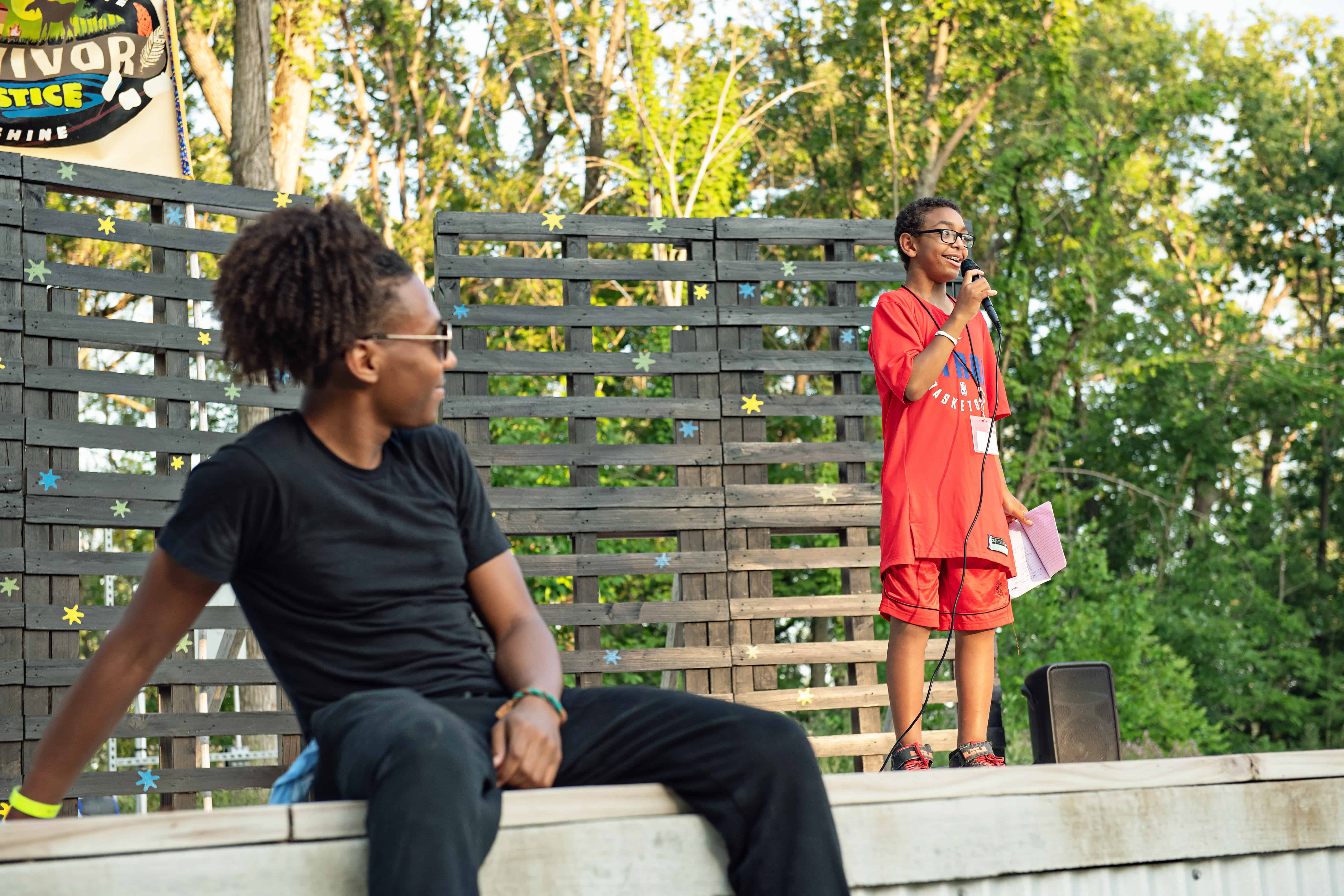 You can learn more about Zyad and his camp friends in this video story.
Camper Testimonial: I Feel Like a Normal Kid
"Boating and other camp adventures keep my mind off my condition,"
says Andrew, 12, shown with his cabinmates during our 2017 Cardiology Camp.
"It makes me feel like a normal kid."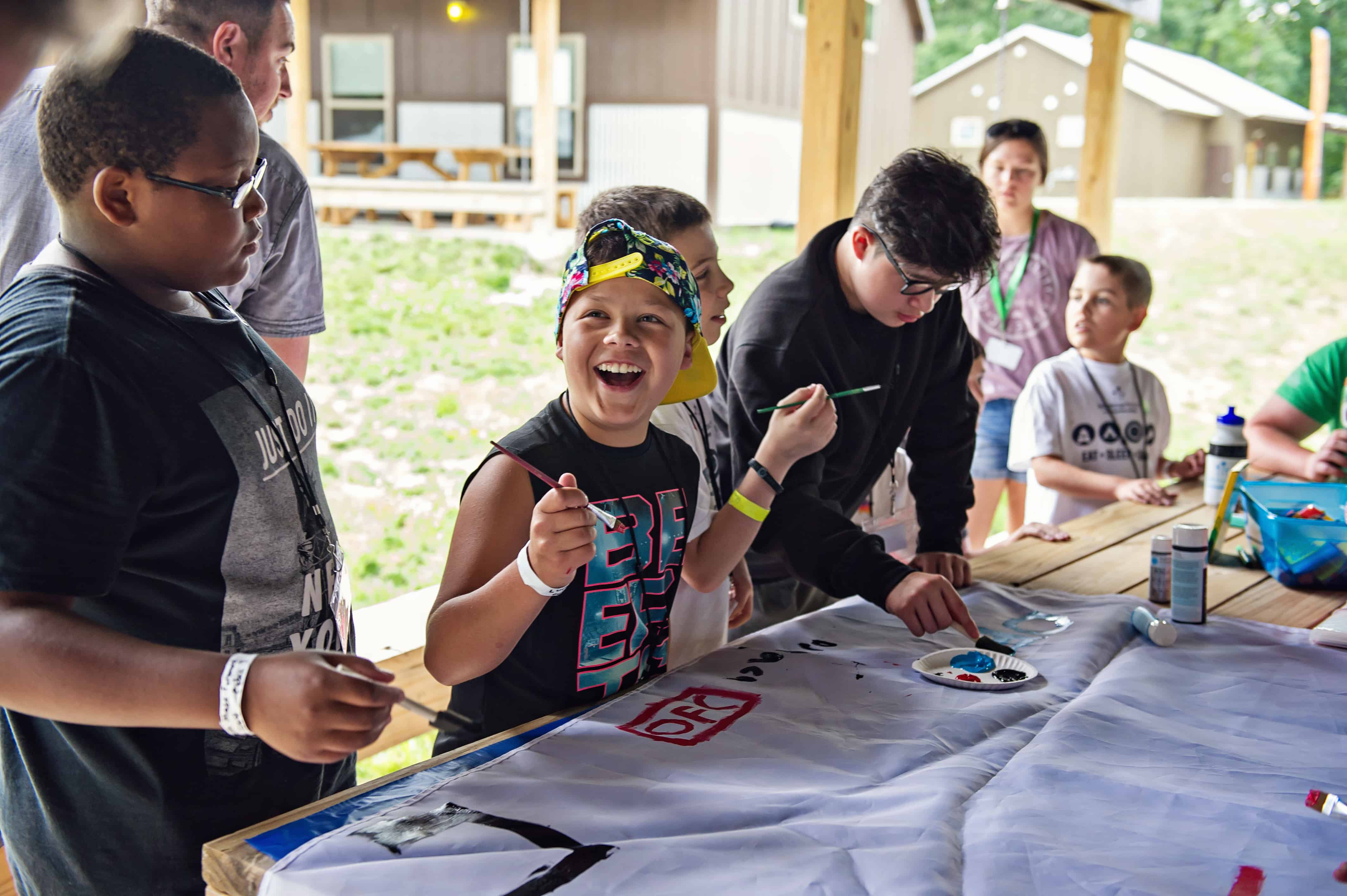 Video showing Andrew (and showcasing our waterfront program).
Camper Testimonial: Healing Outdoor Adventures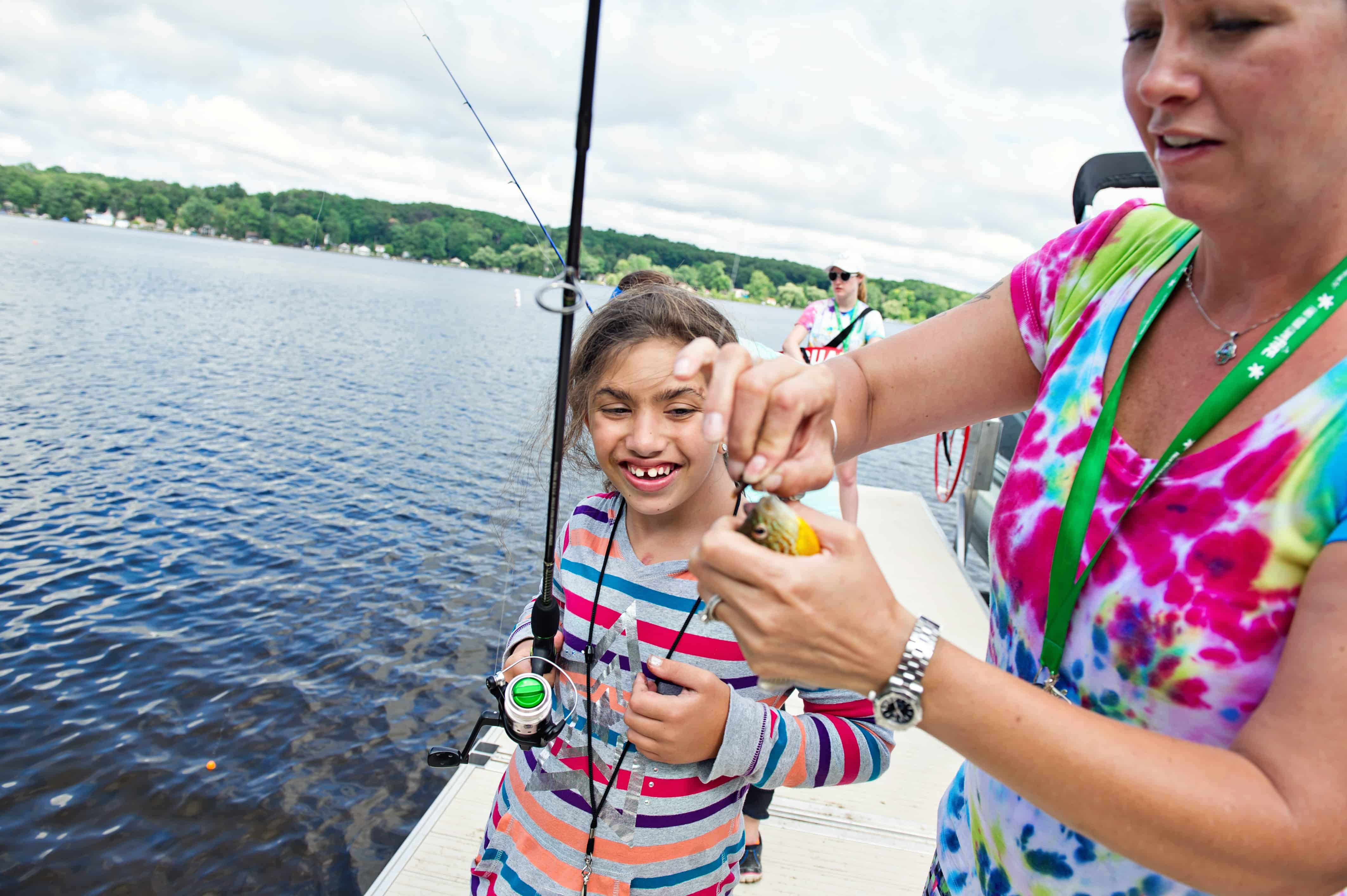 "When I'm out fishing, I don't even think about anything; not even about my condition,"
10-year-old Chelsea said during our 2017 Cardiology Camp (she set a record that week, catching 15 fish.
"I just love fishing so much."
Watch our video to hear more about our fishing program from Chelsea, other campers and counselors.
Camper & Camper Mom Testimonial: Not Alone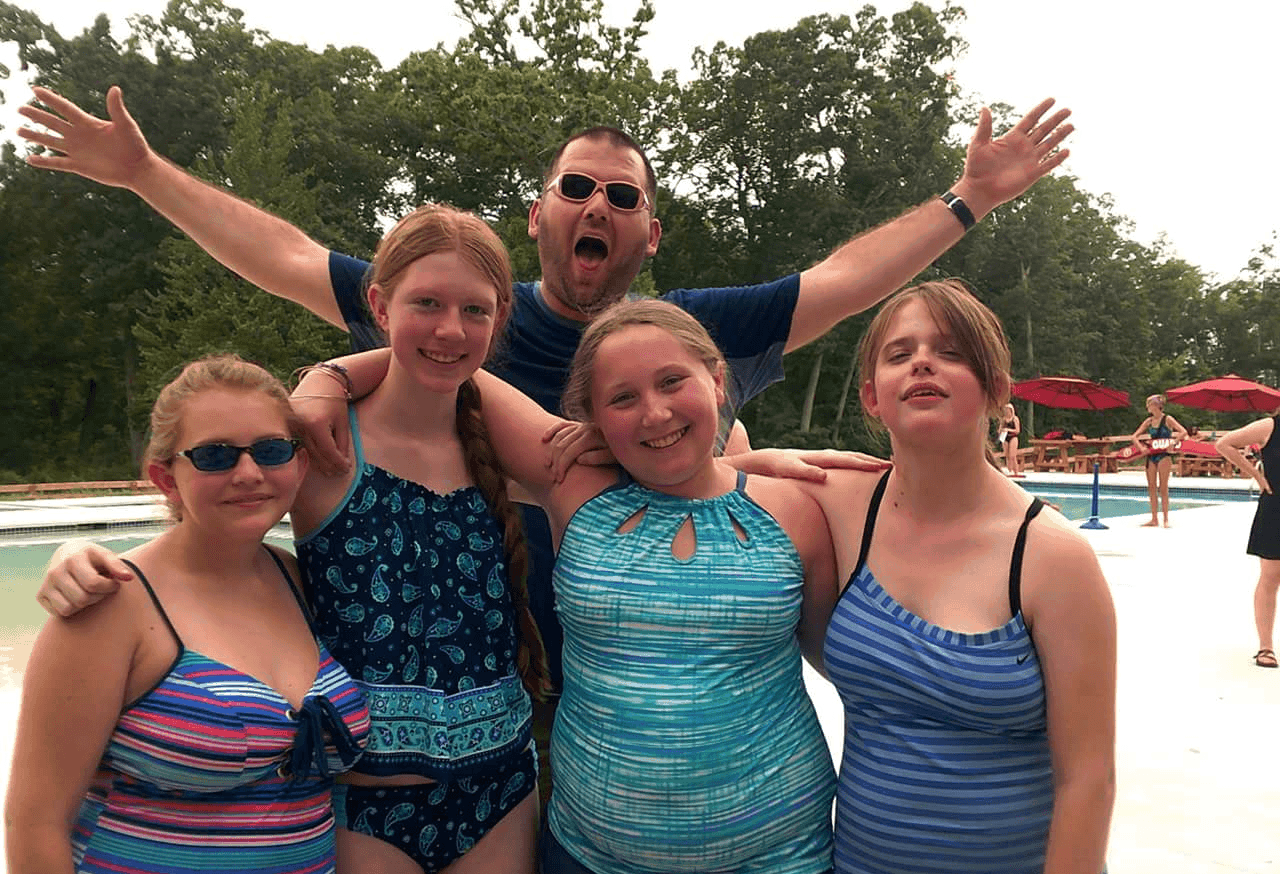 Thank you emails we received from Andrea, a camper (pictured at left in glasses) who attended our first-ever Epilepsy Camp in 2018, and her mother, Andrea.
"It's the best place ever! It helped show me that I am not alone and can do whatever I set my mind to. I met the nicest people there. North Star Reach gave us a place to come together. Our little piece of heaven and showed us we should never be embarrassed of who we are. I can't wait to come back next year to my little bubble in the woods with my new epilepsy family!"
—Andrea (camper). Andrea's mom also emailed to share her thoughts:
"Words can never express how grateful I am for you guys… You saved my daughter. Just writing this brings tears of joy and appreciation. She finally learned she's not alone, she's not an outcast, and she is not her disorder. She came home more outgoing, more accepting, and a renewed energy to continue to fight her seizures… Thank you… From the bottom of our hearts…"
—Ashley, camper mom
Learn more about how The Catalyst Club and North Star Reach joined forces to raise money for children's charities in Southeastern Michigan here.